Your "rewards" systems needs review, I just cant play 5,000 games to have the enough money to play 2 o 3 really good players. (because the average is 500 fifa 15 coins)
FIFA GENERAL PERSPECTIVE
Several months later since the FIFA 15 release I found in this game, everything but fun, I dont have fun anymore, with FIFA 14 I hate when your team began to play horrible, but everything else was OK, at least was acceptable.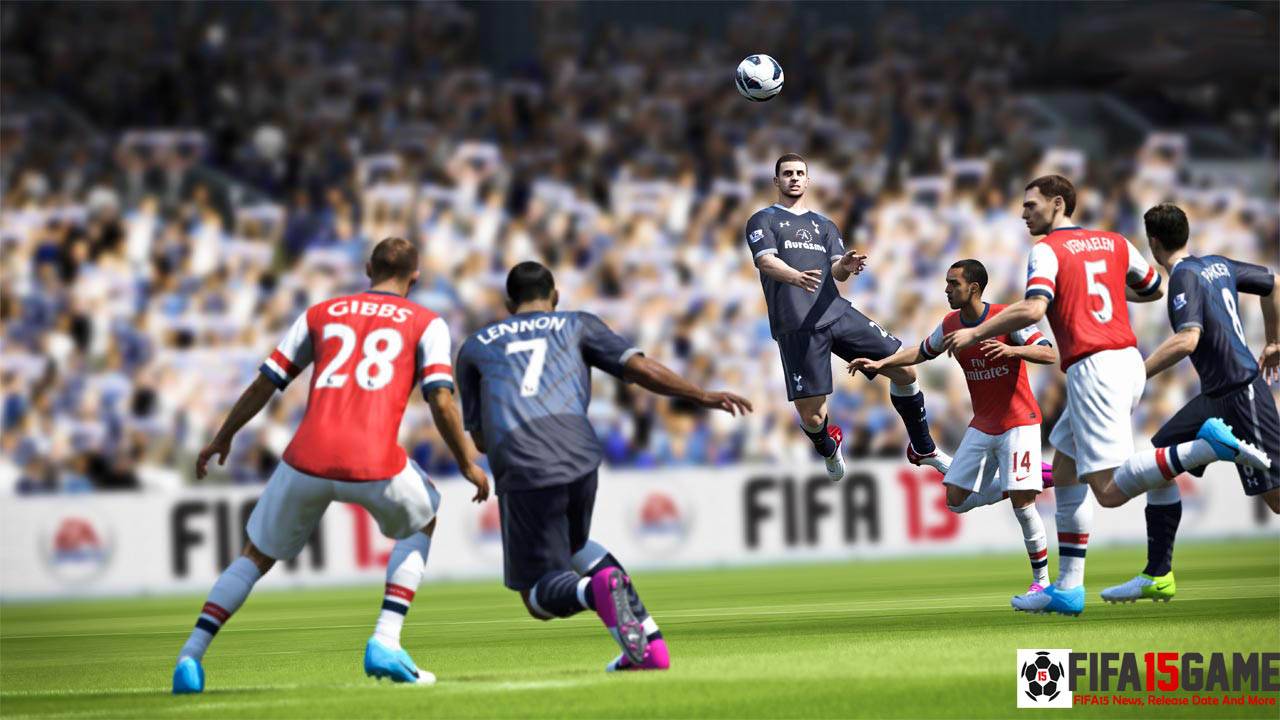 This time, some things has changed, for good like the transfermarket now is really fair and with some efort (and several hundreds of dollars) to get your fav players like Cristiano, Messi, Ibra and so on...
Why Im posting this, because something happend (since I start to play FIFA I hate to play, I got angry, mad, at the begining I dont release that, but week after week even friends start to tellme that I really get angry playing this *** thing), so Im not a kid (Im far away to be one) but I cant imagine a world when someone design a videogame for kids (underage) that doesnt contain the main purpose, "Have fun and grate time while playing", watching videos on Youtube I found that Im not alone, there are a lot several thousands of gamers really angry with this particular release of FIFA series...
However, there are 10 or maybe more thing make this game "a FUN Killer" because all the (sorry) crap put in this game, and please watch, understand "winning or losing" doesnt mean anything...
1.- Is not fun when the fifa players ignore your commands, for some rare reason (in game commands, tactics, strategies, etc)
2.- Is not fun when you play vs AI in X level and the real level is X+ or X++
3.- Is not fun when in the same day, between 5 o r 9 games you get 6 o 7 injuries and sometimes same player twice
4.- Is not fun when you pay lots of real money trying to find a good player in Packs and just recieve consumables, or unknown players or a rate lower of 75, the worst is to recieve BALLS yes, the same you gift by returning or playing...
5.- (Take this one carefully, I know you ban post because this topic, but read before ban or censure) Is not fun script/momentum/moral thing you put in this game, you can tell me such thing doesnt exists, but the reallity the facts says another story. Specially when playing seasons on UT mode, for some strange reason in every single season you play an your are at 3 or 2 games before being relegated the team starts to play even better, and you play with skills you dont have (I can be honest and admit sometimes I won because something help me and keep my current division), is not fair, and promotes a lot of anti-values.
6.- Is not fun when you pay a lot of money for a game and the game has lots of bugs, and evidence the game is broken is some way.
7.- Your broken game mechanics is no fun at all, positioning, players mentallity, player switching, and many many many things...
8.- Your bad implemented Ref decisions is not fun at all (in 10 matches the ref doesnt book any player fouled me but I got booked for any kind of foul, no penalty call when exists)
9.- Your goalkeepers... everyone gets crazy with your really bad programmed AI. (you should feel shame of your poor performance is a huge fail)
10.- Is not fun when you play online tournaments for a pack and dont recieve it when you win.
11.- Your "rewards" systems needs review, I just cant play 5,000 games to have the enough money to play 2 o 3 really good players. (because the average is 500 fifa 15 coins)
12.- Your business model is awesome for profits, but horrible for customer, you are destroying it, one your more and you will lose more than just money...
[add your own here]
Plase make this game better, I dont like hate videgames, I dont like to get angry for stupid reasons, I can accept defeat when is fair and in hands of someone better, but because the game dont allows me is another story...