Recently EA CEO Andrew Wilson said that FIFA 17 would be a "major leap forward in personalization, immersion and competition", and understandably that's got fans rather excited.
FIFA 17 Wishlist: 17 things we want to see in the new game
Recently EA CEO Andrew Wilson said that FIFA 17 would be a "major leap forward in personalization, immersion and competition", and understandably that's got fans rather excited. With Konami closing the gap with Pro Evolution Soccer 2016 and already unveiling some interesting looking features for PES 2017, the pressure is really on.
Whilst we still wait for more details about FIFA 17, we've developed our own FIFA 17 wishlist. These are the 17 things we want to see from the new game. If you've got something you'd like to add, let us know in the comments or on social media.
Career Mode General Changes
Now we all know that Ultimate Team is the big money maker for EA Sports, and rightly so; it's developed into one of the best and most successful in-game modes in any platform. However there's no reason why EA couldn't transfer some of the changes they've made in FUT to career mode. After all for those without the time or internet connection, career mode is very important.
One of the big things we'd like to see is being able to play co-op career mode online (yes this is reliant on internet speeds) as it'd be great to develop a career mode with your friend if they live far away. We also think that saves should be uploaded to the cloud, so you can play them on different consoles.
Career Mode In Game Changes
Now we feel that there's so much that could be done to improve career mode that we've opened this up to two sections, and for the in-game mode we think there are small tweaks to improve the overall experience.
For example we really dislike playing in League 2 kits in the Premier League, and whilst it's tough with sponsors couldn't we have more progressive kits, just to have something a bit different as you progress through the leagues?
Furthermore we'd like more control over the little things, like ticket prices and stadium development; we'd love to be able to build our own stadiums. The transfer development, staff structure and reputation factors are other areas we'd like to see developed.
Indoor Mode
Like many we probably sound like a broken record with this, but it would be wonderful to have indoor mode brought back to the series. It was one of the best parts of FIFA 98, yet it still appears to be overlooked. At this stage it may be something that's brought back for the 20th anniversary of that game in FIFA 18, but we want it now.
Women's Club Teams
There can be no denying that the implementation of female teams in FIFA 16 wasn't only a groundbreaking step forward, it was also a major success. The fundamental problem with the women's teams though was that they were available in few game modes.
Next year we'd like to see the WSL in the game, so we can play career mode with these players. We know there will be more female national teams added to FIFA 17, couldn't we get club teams as well?
Real life managers/face scan
We love the authenticity that EA have tried to put into the game, as the build up to big games is great to watch. However we'd love to have our own manager standing on the touchline, and we think we must be close with so many developments made in this area. We'd also like to see the real life managers in the game. Who wouldn't want to see Jose Mourinho's touchline antics at Old Trafford in FIFA 17?
Goalkeeping
Last year EA made a massive point about their work on goalkeeping, and initial impressions seemed good. However problems have emerged as the game's cycle has gone on, with players frustrated by some of the decisions when it comes to rushing out, as well as the imbalance when it comes to shot-stopping.
We're getting there, but there's still work to do.
Cross-play
Rocket League leads the way with cross-play, as Xbox One and PS4 users can play with PC users respectively, with cross-play between the console giants reportedly on its way. It would be fantastic if the consoles could unite for FIFA 17, as you would think it would improve general online experience, while maybe we could have legends on other platforms rather than just the Xbox One.
FIFA Ultimate Team
As we mentioned above, Ultimate Team is getting better and better, but that doesn't mean that it can't make improvements. We'd like to see daily challenges to offer greater rewards to those who log-in regularly. Like career mode we'd love to be able to play co-op online, and we really want more tournaments with unique entry requirements.
Some of the tournaments that were introduced this year were great, and such a welcome break from facing the same La Liga teams; more of these please EA!
Skill ratings
Everyone loves a skill move and everyone loves the five star skillers in FIFA, but isn't it time we adjusted the metric here? Take away the simple five star rating and move to a rating out of 100 like other stats. Not only would this give us a better idea of who the best skillers are, we could maybe have skill progression in career mode.
Online
Okay so some of the matchmaking on FIFA 16 is extremely frustrating, and the lag will always be a pain, but seasons are now a very solid staple of FIFA. However our biggest gripe, by a mile, is people who consistently pause online. You know the type; the ones who pause just as you try to make a critical tackle or before they take a free-kick, then quickly un-pause, take it short and score.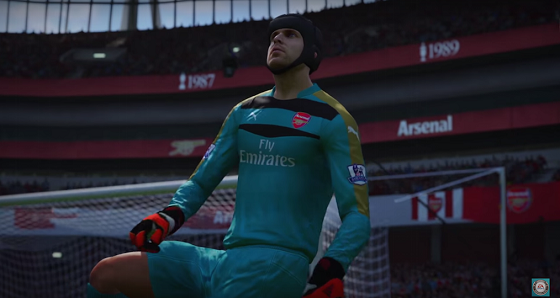 We recognise it's a difficult one to fix unless you change the rules on pausing, so it can only happen when the ball is out of play.
Classic Teams
This is a big one. One of the hallmarks of games like This is Football in the early 2000s was the classic teams. Being able to play with Brazil's 1950 side, England's 1966 team and Diego Maradona's 1986 Argentina side was great. With legends now a firm part of the game, it would be brilliant to get classic teams into the game, even in kick-off at first like the women's teams.
Legends
Speaking of legends, we're hopeful for a slightly more inspiring bunch in FIFA 17. Ryan Giggs and Jari Litmanen have been nice additions, but we want big names here. David Beckham, Zinedine Zidane, Maradona, Ronaldo and Ronaldinho are all ones we're waiting for.
Variety in the AI's style of play
When FIFA 16 launched, the change in the AI was talked about a lot, and in the early weeks it was great; the opposition felt like a challenge. However after a while it quickly became apparent that every single AI team played in exactly the same way, namely like Pep Guardiola's Barcelona in their prime. That's not necessarily a bad thing, but it grates somewhat when York City are knocking the ball around like it's nobody's business.
Commentary
Martin Tyler and Alan Smith have been stalwarts of the FIFA commentary team for many years now, and rightly so. However would it not be better if they were able to talk about more current things? We recognise this is extremely difficult, but even if there was updated commentary when the player rosters are refreshed half-way through the season that would be great. It just helps the game stay fresh.
Referees
Now in general the referees are pretty good, offsides are always spot on and they get most decisions correct. However it's way too easy to pick up a couple of cheap yellow cards that can result in a red, but then there are some challenges that only just get a free-kick.
In real life it's hard to have consistencies, but in a game like FIFA you'd expect every decision to be right, as they are with offsides.
Celebrations
We will publish a separate list of celebrations we want to see closer to the time of the game's release, but we'd like to see patches for celebrations come in during the game's cycle. For example when the dab really took off in football thanks to Pogba, it feels like a missed opportunity that EA didn't patch that into the game.
Story Mode
EA's NBA 2K series put FIFA to shame with the story mode in their game; it's a wonderful piece of game design. There are plenty of people who play this game just for that mode alone, and it could be massive if it were to come to FIFA.
With all the hype around Jamie Vardy at the moment and his rags to riches story, this could be the perfect time to introduce it. There's always rumours about it coming, but we're still not holding out too much hope.