The following article is one I've created to see Fifa 16 become a revolutionary step for the most fun you can have with a football game. The following are ideas from the community and
FIFA 16: A New Era of Football It is up to you EA
Forget a new season awaiting us. We are talking about a whole new era of football!
Improvements:
-If Player loses connection to EA Servers after 50+ Minute and winning by more than two goals they will no longer receive a loss.
-If Player wins by 5 goals Online: +2000 fifa 15 coins bonus Offline Minimum Difficulty Semi-Pro: +500 Bonus.
-Price Cap ranges have a larger range too prevent not selling EX: Inform Jeremy Menez 85 MIN:100,000 MAX:300,000
-If player doesn't sell after being listed for 5 times and is a Inform, Tots, MOTM, IMOTM, ETC or 84+Regular card it can be discarded for his minimum range EX: Inform Dani Alves 84 discarded for 120k.
-Fixed issue where players would not receive prize for winning tournaments. This was caused because after extra-time the game used to save the result in the database as a draw instead of a win.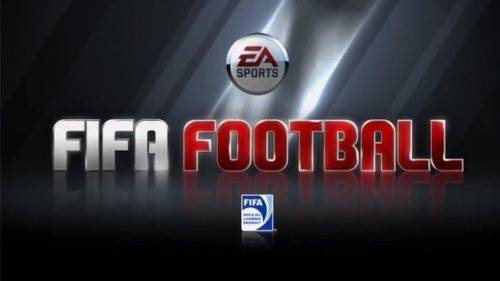 -Fixed issue when players would not be able to play a tournament due to any error saying "There was an error creating you're game session" Players can choose to forfeit the tournament or go to the help section with tournaments and press the option to have the game recognize what part of the tournament you are in and resets the tournament and puts you in the part you were in.
-Fixed problem where season points were not given by looking at the player recent games played.
-Fixed Issue where players would get relegated before all the season games were played by evaluating the players points before getting relegated or promoted and if the sector they are in does not fall in between the zones for both of those the player will be put back into the season but only with 2 extra season games to play but they keep their points.
-EA Support staff are no longer allowed to give out players information so if you lose access to your account that is on you. This is to improve player account safety.
-Players can now see the gamertag of someone in their recent transfers to know who exactly got their cards.
-If an account has 0 everything on the leaderboards and has 100,000+ Match Coins they will receive a ban. This is too top illegitimate coin bots.
-(DEBATABLE)If a card is purchased at the 59:59-59-57 mark instantly by an auto buyer the card will not be given to the account and the account will not lose any coins but reappear on the market at a different time.
-If Player is found out to be buying coins the coins will be reset and the players bought with the coins will be given away to random accounts or placed on the market
-Players have ability to add a Max Bid instead of Max BuyNow so players do not disappear.
-If Fut is down there is now an estimated time till it is back up clock.
-There is now a never discard option on player so the player can not be discarded until player unlocks them
-A extra warning will show up if players discard a player worth 10k+ to avoid players accidentally discarding EX:"Suarez is worth 300k Minimum are you sure you want to discard him."
-No matter what the difficulty the game play will not be altered in any way so no more TOTS teams being beaten by bronze teams it all comes down to the players ability
NEW FEATURES:
-New Commentary mode choose from normal to live game. Live game is where the commentators react differently like screaming 'WHATS HE GONNA DO HERE!!!!" in the 90th minute if player is attacking on goal there are 10 different things the commentators will say in the 90th shots or "I don't think the ref will do anything for that challenge, My Goodness a straight red for that!" a whole new commentary mode for those who want to feel the game.
-Ray Hudson commentary
-Multiple cards released monthly EX: Team of the week, Player of the week, Team of the month, Team of the month, Card of the week (Most goals, assists, tackles,or clean sheets can't be same player twice), Card of the month(Most goals, assists, tackles,or clean sheets by players can't be same player twice)
TOTW 1
(FUTWIZ CUSTOM BUILDER)
Player of the Month 1
(FUTWIZ PLAYER CREATOR)
Team of the Month 1(They can be whatever color)
(FUTWIZ CUSTOM BUILDER)
Player of the Month
Card of the Week
(FUTWIZ CUSTOM CARD)
Card of the Month
(FUTWIZ CUSTOM CARD)
-15,000 FIFA POINTS $60 this leads to more people buying fifa points means more people buy fifa points or 7.5k pack is 4.5k or 75 points.
-The most requested feature Generations is here! Use players from your previous ultimate team clubs and your current club to create your dream team.
-Trade offers back but user must accept them with email to secure fifa 15 account.
-Online Pro in ultimate team start as 49 Rated but can change nationality, position, team, and color of card
-Added new position modifiers: CM>LM CM>RM LM>RM RM>LM CF>LF LF>CF CF>RF RF>CF CB>LB LB>CB RB>CB CB>RB
-Everyday come back to FUT everyday and get 3,000 and 1 4.5k pack 10 gold 3 rares 12 cards
Do it for one straight week 15,000 coins and 1 7.5k pack 24 gold 6 rares 24 cards
-Challenges for everything almost 1,500 challenges EX: Keep 5 clean sheets in 5 games in a row =5k with premium gold pack or score 100 goals with one player 50k + Jumbo Rare Players Pack
-Every game gives 1-5k coins
-Better Tournament prizes EX: New Era OPEN FOR: 20 days Reqs: none Online: 20k + Jumbo Rare Players pack (untradeable) + Online Pro Card. Offline: Difficulty: Semi-Pro Reqs: none 10k + Rare Player pack +Online Pro Card
-Everyone starts with 2,200 fifa points
-Players from the last era get a free Jumbo Rare Pack
-Kit Creator EX: Barca kit in purple and black with your club badge
-Badge Creator
-Free Player tourneys EX:1 Inform Bolasie +3,000
-Last Era players get Online pro card for free w/o playing
-Random Totw Giveaways
-New pack designs each week
-New Skills
-And last but not least listen to the Community we are here to make the game better so listen to us.
I hope we an get this to EA If you wanna add me on XBL: Mrjrodiguez
-MrJRodiguez, a fellow Fifa player