Fifa 14 is awfull and, although 15 is better, it is still not worth my time certainly compared to older games like Fifa 13. I just started playing last week after i quit for 3/4 months and after such a pause the problems are still painfully obvious
EA completely lost track after FIFA 13
EA took away all control necessary to win a game while feeling satisfied. Everything is artificially created. Every chance, every goal, every faul, every off side. You feel the game is pushing you in a direction and all you have to do is comply if you have the momentum, and oppose it if you don't.
The weirdest things happen. I have lost so much control over the game that I can't find the energy to become frustrated anymore. Without control I don't feel any excitement. I only feel as if in one game the computer opposed me less than in another game.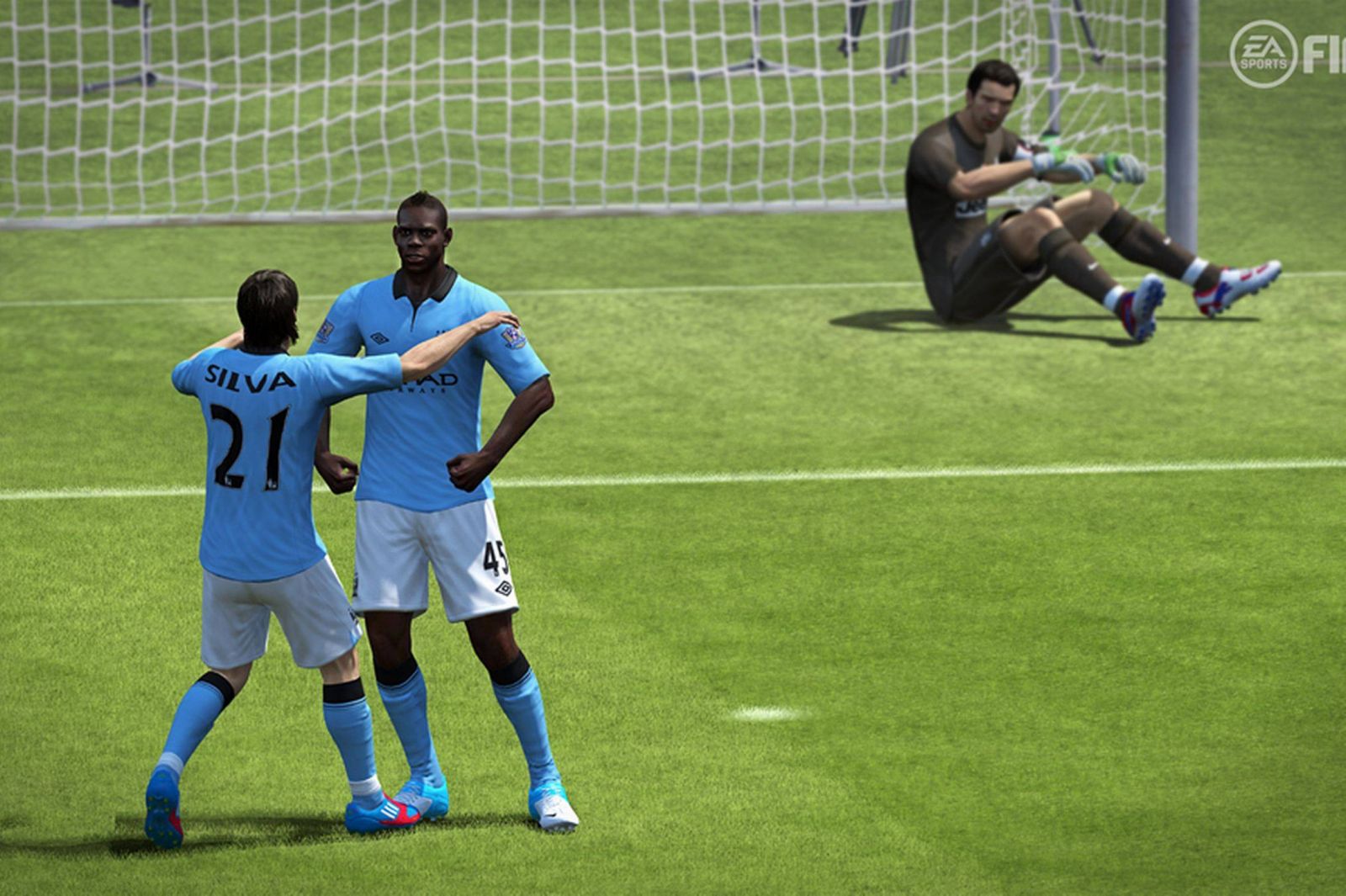 Short passing, long passing, first touches, dribbeling, sprint speed, goalies, shooting, penalties, just everything is random to a certain level. I can't predict what will happen and therefore I cannot think ahead. Yes sometimes thinking two/three steps ahead will help you score a goal. But it is totally worthless if the opponent just scores from thirty yards out. Or worse, shoots from an impossible angle and my goalie is just punshing every shot right back to him for easy goals.
What kind of message does that send out? You just have to push your luck and you will be rewarded with easy goals.
No reward for effort put in the game = no fun.
Yes I still win most of my games. But it is always a goal that could be described as "Why is it going in now, I shot that kind of ball many times". It is random. One aspect less random than the other, but everything shooting related is in my books at least 50/50. And ultimately you need to shoot to score.
Corners, rebounds, keeper blunders, AI controlled defenders running away/doing nothing/running past opponents, my own player just running the wrong way while I direct the controller at a totally different angle. These are the types of goals that are scored most of the time. How can I be pleased with a victory if I know it is essentially made possible by BS.
This is the first year I hardly played Fifa at all. Fifa 14 is awfull and, although 15 is better, it is still not worth my time certainly compared to older games like Fifa 13. I just started playing last week after i quit for 3/4 months and after such a pause the problems are still painfully obvious. There is way to much randomness in the game to enjoy a match and really feel satisfied after winning from your opponent.