5 star fifa skills really come in handy, i love skilling as much as possible and he does it well, can finish too, i tried crespo but tbh i didnt really like his dribbling, this guy + his strike partner are a great force. good ball control on him
built my fifa team: opinions also got some legend reviews
Hagi is absoloutely insane, he is my favorite legend in that team, his long shots are just ridiculous, the 5star week foot also makes him so unpredictable he can hit them from anywhere literally!, so are his free kicks and volleys, i mean i cant give the guy enough praise, 28 goals in 30 games and 11 assists from that CAM spot deffo worth every penny 10/10 great passing and dribbling too.
Okocha is so fun to use, 5 star fifa skills really come in handy, i love skilling as much as possible and he does it well, can finish too, i tried crespo but tbh i didnt really like his dribbling, this guy + his strike partner are a great force. good ball control on him, dont expect him to outpace center backs hees no pacewhore lol but for 750k he is worth it also his passing is very good always assists my players. but generally he is just a complete joy to play with albeit he is weak. 9/10 (record 18 in 13 + 10 assists)
Kluivert got him recently, i had crespo before and tbh i didnt enjoy crespo, however kluivert you can feel his presence. good strength great pace and fantastic finishing. his dribbling is much better than kluiverts and if your looking for a complete forward he is your man, worth the pricetag? yes for sure, great positioning and heading aswell overall a joy to play with has 13 in 10 for me so far with 8 assists.9/10
Patrick viera, outstanding in the middle of the park, he is literally everywhere! always up and down the pitch, his interception is amazing, best CM/CDM ive used on the game, he literally controles the midfield like a boss. his shot isnt the greatest but then again he is not there for his shooting, so based on what he does and his actual job im ganna give him a 10/10
Marcel desailly , very quick, great interceptions, he looks short on the pitch but he clears most headers away from defenders, then again heading isnt as OP as last year so yeah. always stays back which is brilliant, doesnt get bullied off the ball so he pushes those ibras and other strong players no problem, only thing id say is bad is if you come against tall strikers that can head the ball like lewandowski and caroll then he does get outjumped by them but thats why i have Ramos in there 8/10
TOTY ramos : best CB ive used, strong, quick, powerful, wins every header, ive got him to always stay back so H/M work rates are not an issue, dont have anything but praise for the kid 10/10 great card pick him up if you can!
Just wanna say also that TOTY Ramos you can feel the strength improvement from his NIF card, havent tried his MOTM so i cant compare but yeah there is deffo a noticable upgrade defensively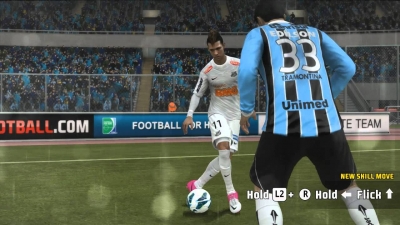 02
Mar
Things you hate people doing in Fifa
No mans land fifa skills (usually following a premature celebration so that the person can further show their superiority but then lose).